The Bismarck Career Academy and the Dakota Woodturners (DWT) have partnered to provide woodturning instruction and experiences for the students at the Bismarck Career Academy. DWT members mentor students in a variety of activities to give them hands-on access to the art of woodturning.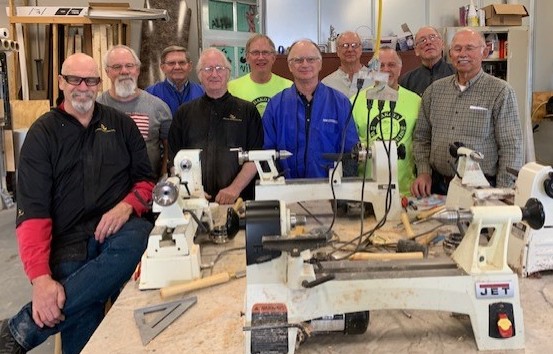 Day 1 – Safety, introductions to tools / lathe, hands-on beads and coves
Day 2 – Screwdriver handle
Day 3 – Pen
Day 4 – Tops / "Harry Potter" Wand / Snowman ornaments / other
Day 5 – Complete any unfinished projects
The DWT Club has provided the wood for all projects. Screwdriver and pen parts are provided by the school. Class sizes range from 11 to 24 students. There are 8 to 12 DWT mentors needed for each session. The Mentors are encouraged to bring in turned items each day to display for the students. The DWT Club assists with additional tools / lathes if needed. DWT organizers meet with the Bismarck Career Academy instructors each semester to set class schedules.